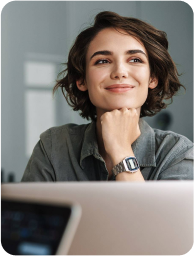 Go-live timeline of 15 weeks
The solution was implemented and tested on a tight timeline and integrated seamlessly
with our existing technology. The Inulta consultants showcased excellent technical expertise,
and their knowledge of the subject enabled them to identify all the intricacies of our
business processes in their system implementation.
Petra Jankovská, IFRS Reporting Manager at MONETA Money Bank a.s.

More successful clients who now better

Analyze. Plan. Execute.




Inulta in numbers
0
happy financial specialists
Bucharest
Amsterdam
New York
Toronto