Sales Performance Management
Plan goals and manage incentives, quotas and territories
assigned to your sales force
Drive your business towards achieving all its sales targets. With this solution you can now manage all commercial levers available to guarantee a profitable growth of your company revenues, in a unified way that allows all the teams involved to remain effective in any market context.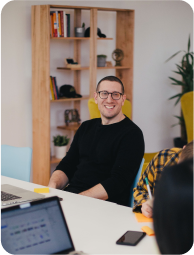 Faster processes, smarter decisions
Thanks to Akeron, the company is ready to pursue de development objectives of its employees. Today with Akeron, processes have been significantly simplified, with an almost total cancellation of the need for manual processing and interventions during the monthly calculations of the incentives of all collaborators.
Alessandro D'Auria, Country HR Administration at Decathlon Italy

Selecting the ideal platform is an exercise in balancing your current and future needs, budget, ability to support and grow the chosen solution.
This is not easy! Often, all software looks the same, yet the differences between vendor products are real and material to your success. You must understand those differences before you sign a purchase contract, not half-way through the implementation process.
Software Selection
Business Processes
Project Management
Data Mining
We are here to lift the mist and help you separate promises from truth, demo-ware from actual production versions. We provide everything you need so you can make an informed decision!
Need a custom solution tailored just for you?
Contact us and we will offer our full experience to solve all your business needs in no time.
Contact us here below