Statutory Reporting
Pre-built compliance solutions — EBA, ESMA, ESG, IFRS 16,
IFRS 17, Solvency II
One thing is for certain: Current regulatory requirements will continue to change, and more acronyms are coming. Inulta is here to make sense of it all. We master every step of the reporting process, data gathering, adaptable, dynamic validation engines, automated audit, and final reports with one goal in mind: all your regulatory reports on time, every time.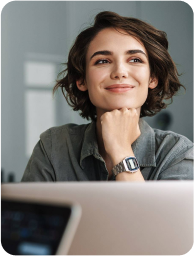 Go-live timeline of 15 weeks
The solution was implemented and tested on a tight timeline and integrated seamlessly
with our existing technology. The Inulta consultants showcased excellent technical expertise,
and their knowledge of the subject enabled them to identify all the intricacies of our
business processes in their system implementation.
Petra Jankovská, IFRS Reporting Manager at MONETA Money Bank a.s.

Selecting the ideal platform is an exercise in balancing your current and future needs, budget, ability to support and grow the chosen solution.
This is not easy! Often, all software looks the same, yet the differences between vendor products are real and material to your success. You must understand those differences before you sign a purchase contract, not half-way through the implementation process.
Software Selection
Business Processes
Project Management
Data Mining
We are here to lift the mist and help you separate promises from truth, demo-ware from actual production versions. We provide everything you need so you can make an informed decision!
Need a custom solution tailored just for you?
Contact us and we will offer our full experience to solve all your business needs in no time.
Contact us here below