Supply chain Management
Connect demand, supply, production, and sales and operations
planning for a 360° view of your supply chain.
Power up supply chain planning performance to improve forecast accuracy, increase resilience, and drive growth.This enterprise-wide solution dynamically updates plans and instantly shows you the ripple effect of any customer, product or supplier change. With real-time data, scenario analysis, and the AI to create accurate predictive forecasts, you can assess strategic, financial and operational impacts across the entire integrated business plan, and cross-functional teams can collaborate to prepare your business for anything.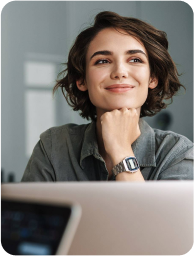 Reduced backorders by 84%
The innovative approach to aligning sales and demand data
with forecasting models to feed predictive analytics greatly
advanced our ability to accommodate demand spikes.
Jody Rogers, CPIM CSCP,
Director Global Supply Chain at Charles River

Selecting the ideal platform is an exercise in balancing your current and future needs, budget, ability to support and grow the chosen solution.
This is not easy! Often, all software looks the same, yet the differences between vendor products are real and material to your success. You must understand those differences before you sign a purchase contract, not half-way through the implementation process.
Software Selection
Business Processes
Project Management
Data Mining
We are here to lift the mist and help you separate promises from truth, demo-ware from actual production versions. We provide everything you need so you can make an informed decision!
Need a custom solution tailored just for you?
Contact us and we will offer our full experience to solve all your business needs in no time.
Contact us here below