Let us help you become the finance leader of tomorrow
Spend less time verifying data, and more time on value added activities, like analysis!
News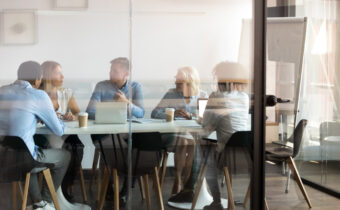 Thrive and Impact: The Advantages of a Career as a CPM Consultant
In this article, we will explore the main advantages of working as a CPM consultant, highlighting the global exposure, continuous skill improvement, and direct impact on organizational success that come with this rewarding profession. 
We are helping businesses free their analytical potential by providing the right software solutions for real-time, robust, and relevant decision making.
Combining unbeaten technical competences and business domain expertise, Inulta is the trusted advisor and consulting partner you need to help finance, supply chain and sales management drive innovation, enabling digital transformation, and real-time analysis.

Implementation on track, on budget

Technical knowledge

100% customer satisfaction
What our clients say
"The CCH® Tagetik system proved to be the most suitable solution for our needs, considerably simplifying our processes. The solution was implemented and tested on a tight timeline and integrated seamlessly with our existing technology. The Inulta consultants showcased excellent technical expertise, and their knowledge of the subject enabled them to identify all the intricacies of our business processes in their system implementation."
 – Petra Jankovská, IFRS Reporting manager at MONETA Money Bank a.s




Inulta in numbers
0
happy financial specialists
Bucharest
Amsterdam
New York
Toronto