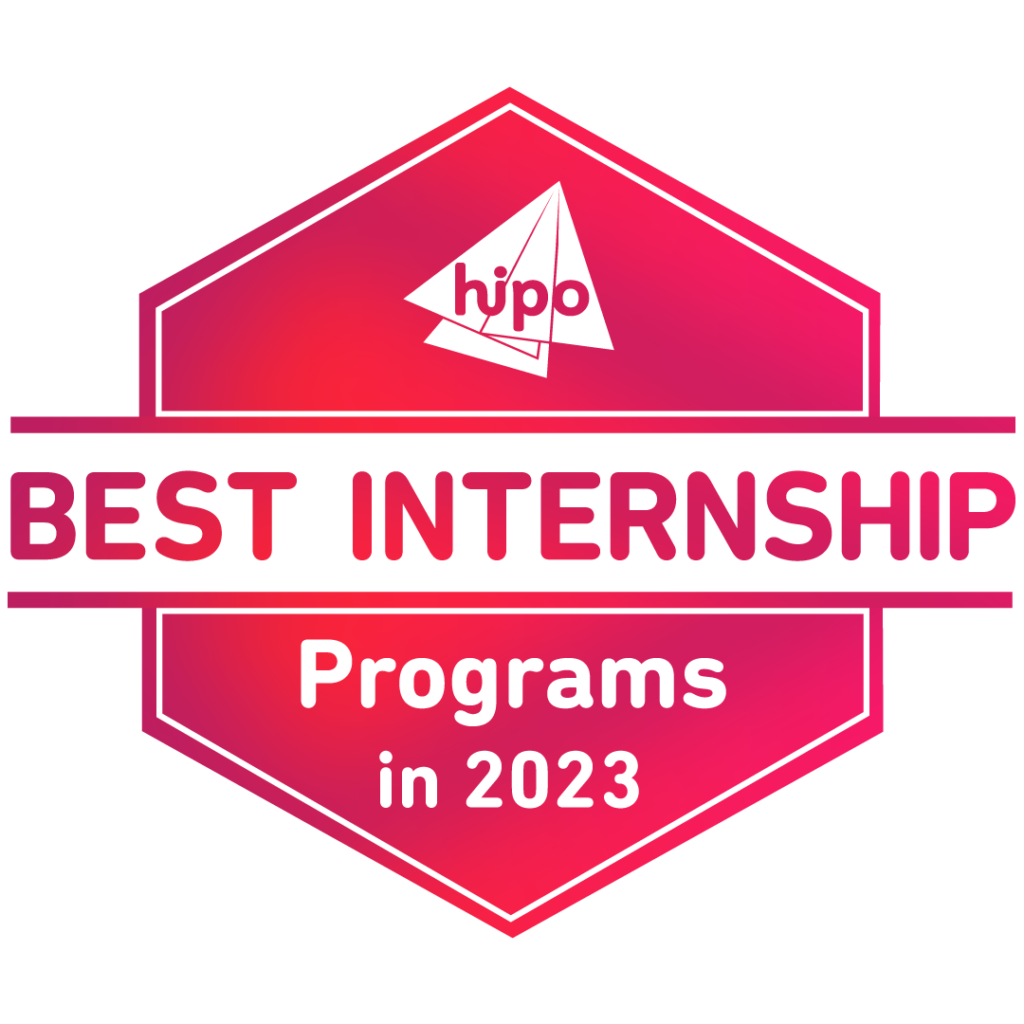 Inulta, the leading Corporate Performance Management software provider, has been recognized as one of the Best Internship Programs in 2023 by Hipo. As we celebrate National Intern Day, we invite you to embark on a journey that will unlock your true potential and set you on the path to becoming a superstar in the world of corporate management. 
At Inulta, we are passionate about helping businesses harness their analytical potential. We deliver the right solutions for real-time, robust, and relevant decision making. Our expertise lies in combining CPM (Corporate Performance Management), SCM (Supply Chain Management), and SPM (Sales Performance Management) technical competences with deep business domain knowledge. This unique combination positions us as the trusted advisor and consulting partner that companies need to drive innovation, enable digital transformation, and perform real-time analysis.
With offices in Bucharest, Amsterdam, New York, and Toronto, we have a global reach that extends far and wide. Our mission is to assist businesses all over the world in achieving their goals and thriving in today's fast-paced and competitive market. And now, we're inviting you to be a part of our success story through the Inulta CPM Trainee Program.
Our 12-week internship program is designed to equip you with the skills and knowledge necessary to excel in the realm of corporate management. From SQL and financial consolidation to project lifecycle and reporting, we cover a comprehensive range of topics that will transform you into a pro at these essential tools and functionalities. But it doesn't stop there. We go beyond workshops and classroom learning to provide you with hands-on experience that sets you apart from the crowd.
During the program, you'll have ample opportunities to dive deep into specific subjects, expand your knowledge base, and practice configuring and developing various tool functionalities. It's this practical experience that will truly elevate your understanding and make you stand out in the industry. You'll work alongside our talented team of professionals, who will guide you every step of the way and ensure that you gain real-world insights that can't be taught in textbooks alone.
So, if you're eager to make your mark in the world of corporate management, Inulta's CPM Trainee Program is the perfect choice for you. We offer an unparalleled learning experience that combines cutting-edge technology, expert guidance, and a supportive environment. By joining us, you'll be joining a community of forward-thinking individuals who are passionate about making a difference and driving success for businesses worldwide.
Don't miss this chance to unleash your potential and embark on an exciting career journey with Inulta. Apply now and seize the opportunity to become the superstar you were meant to be.
Together, let's redefine the future of corporate performance management!